SPECIAL ORDERS
In parallel with its collections of handmade carpets and fabrics, PERRINE develops unique custom-made textiles, adapted to the needs of its customers.

When PERRINE's know-how meets the architect's creative intention, the alliances of fibres are woven, coloured and blended in an approach that is both exploratory and precise.

Woven in Paris by the creative teams of the PERRINE Studio, these exclusive creations, which combine the refinement of natural fibres and the authenticity of raw materials, highlight the brand's craft excellence.

In the context of special orders, the beauty of the gesture is put at the service of the most singular projects, to the rhythm of the weaves.
1. MAKING AN APPOINTMENT
PERRINE welcomes its clients to the heart of its Parisian design studio, by appointment, to discuss their tailor-made projects.
Make an appointment at the showroom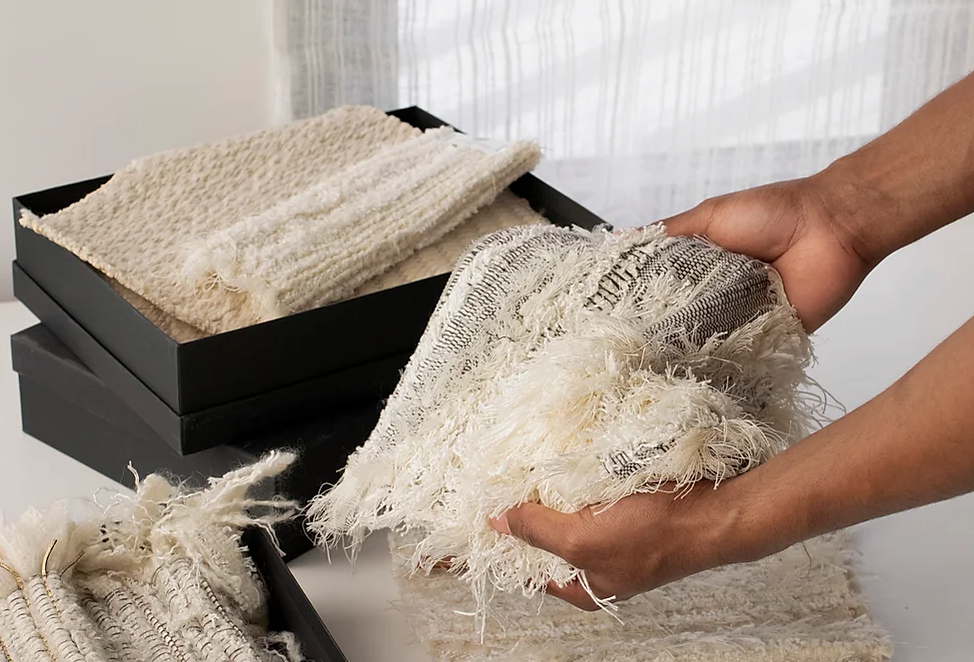 2. DEVELOPMENT OF THE PROJECT
Based on the client's creative intent and a wide selection of prototypes and materials, the beginnings of the project take shape.
Contacter un agent local
3. DEVELOPMENT
Once the project is defined, the development of the first prototypes begins. A permanent dialogue between the architects and the Studio PERRINE teams is then established.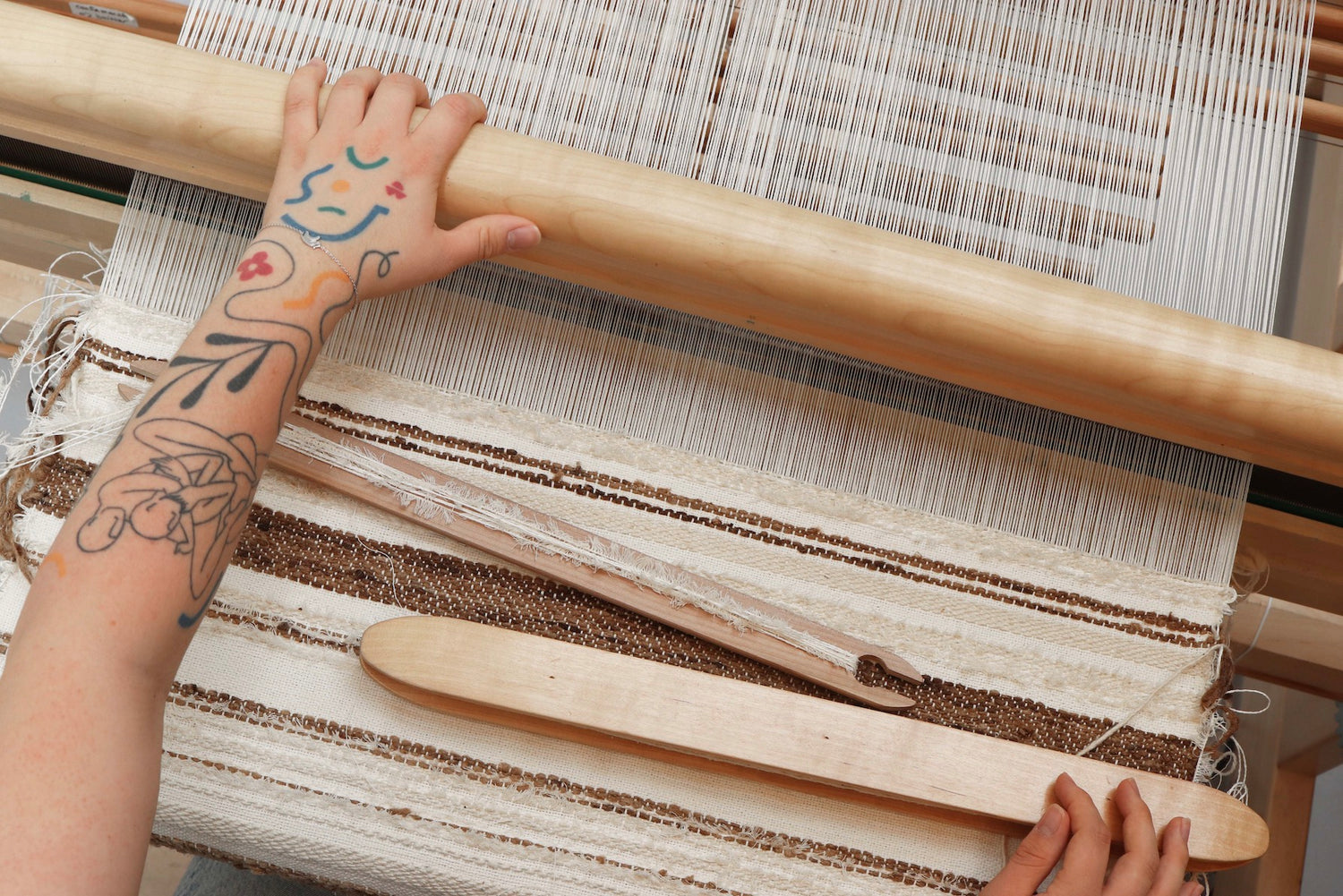 4. WEAVING
Once the sample has been validated, several months of weaving follow, during which the fibres blend together to give life to a unique project, rich in the meeting of different skills.
FOCUS ON OUR RAW MATERIALS
PERRINE weaves its pieces with raw materials of excellence.
Discover our fibers and their enhancement in our special order.
WOOL