HOUSE OF LUXURY TEXTILE CREATION AND EDITION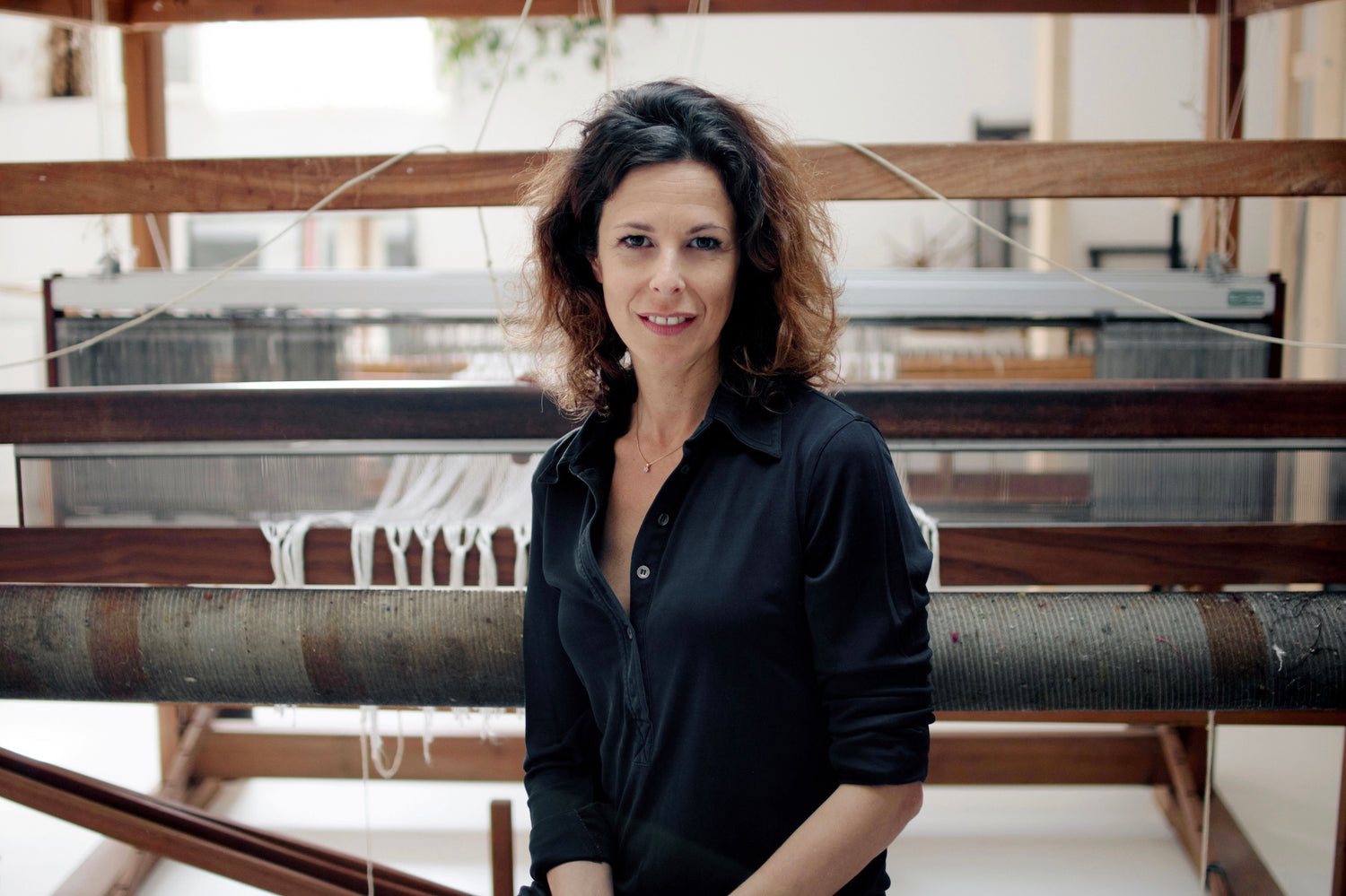 The PERRINE Studio was born out of the passion for textile design of its founder, Perrine Rousseau, and her desire to promote artisanal excellence.
She travels to many countries in Asia and Africa, where she spends time with artisans and initiates projects in collaboration with them, with the ever-growing desire to discover the riches of these countries abounding in artisanal knowledge and ancestral know-how.
In 2006, Perrine Rousseau founded the PERRINE House of Creation and Publishing of Handmade Luxury Textiles, for which she is still responsible for the style today.
The atmosphere of the studio, punctuated by the rhythm of the looms or the whisper of the shuttles, and nourished by the scent of natural fibres, summons the senses and perpetuates the history of artisanal weaving.
©Ziv Ravitz
VALUES & ENGAGEMENTS
CREATIVITY

PERRINE places creativity at the heart of its activity. All the collections are imagined by Perrine Rousseau in her Parisian creation studio, then developed with the enthusiasm and talent of her team.

ARTISANAL EXCELLENCE

PERRINE collaborates with its Indian workshops in order to offer the best quality of weaving, following unique know-how and techniques, as close as possible to the raw materials.


ECO-RESPONSIBILITY

PERRINE's ecological commitment is illustrated by a selection of noble and natural materials that respect the environment. Each of them is carefully selected from qualified and committed producers.

PERRINE is also committed to an eco-responsible approach by producing its textiles to order, thus avoiding any overproduction.
CREATION STUDIO
The PERRINE design studio, a place of creation and research, welcomes architects and designers in its showroom. It is in this unique place that its exceptional textiles are woven to order.
TEAM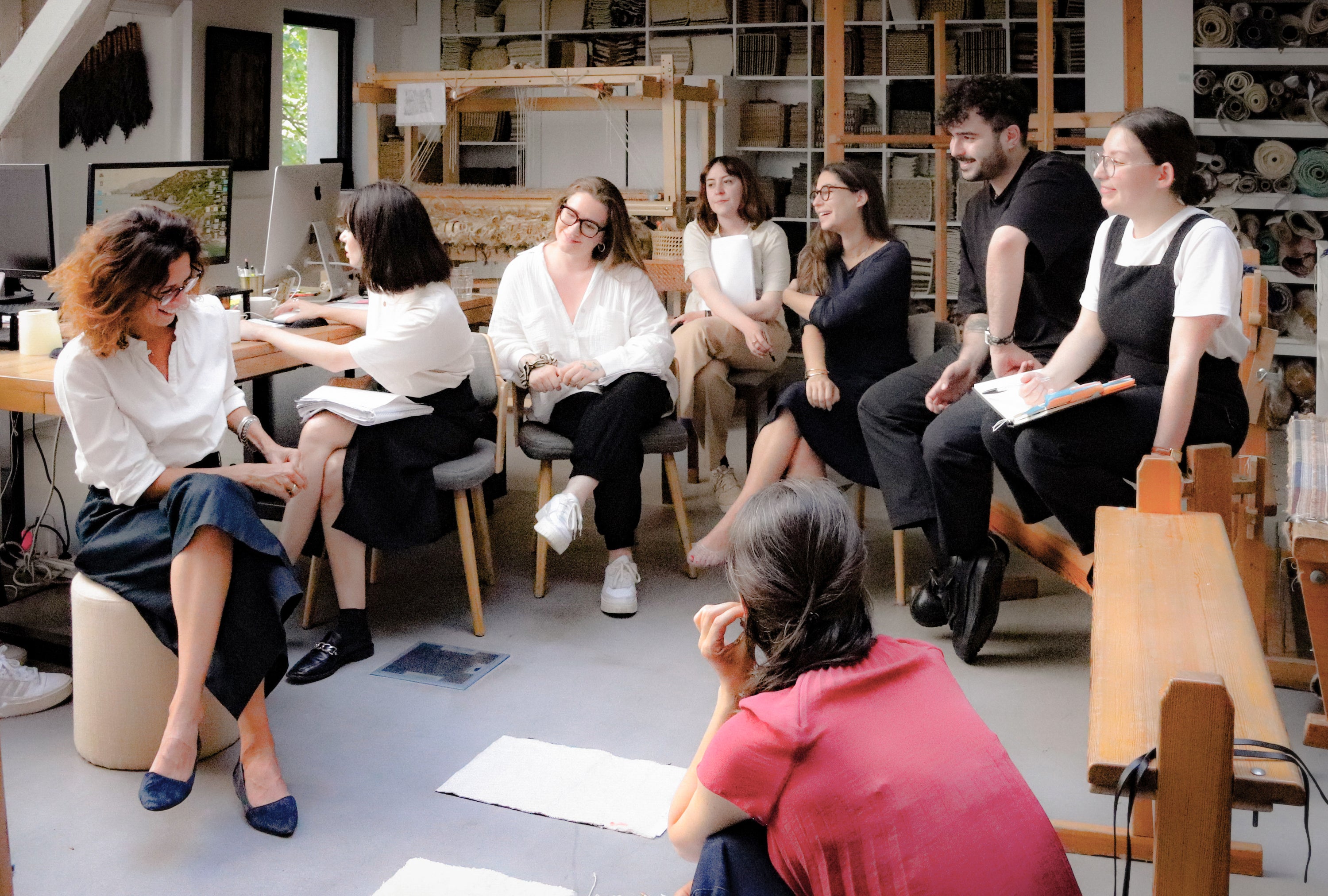 PRODUCTION WORKSHOPS
PERRINE has established long-lasting partnerships with its production workshops in India and Nepal. There, she works with the best textile craftsmen, owner of traditional know-how. Benefiting from this mutual enrichment, the House proposes exceptional collections.
Dive into the world of Perrine Rousseau by discovering her parallel activity of Textile Art.